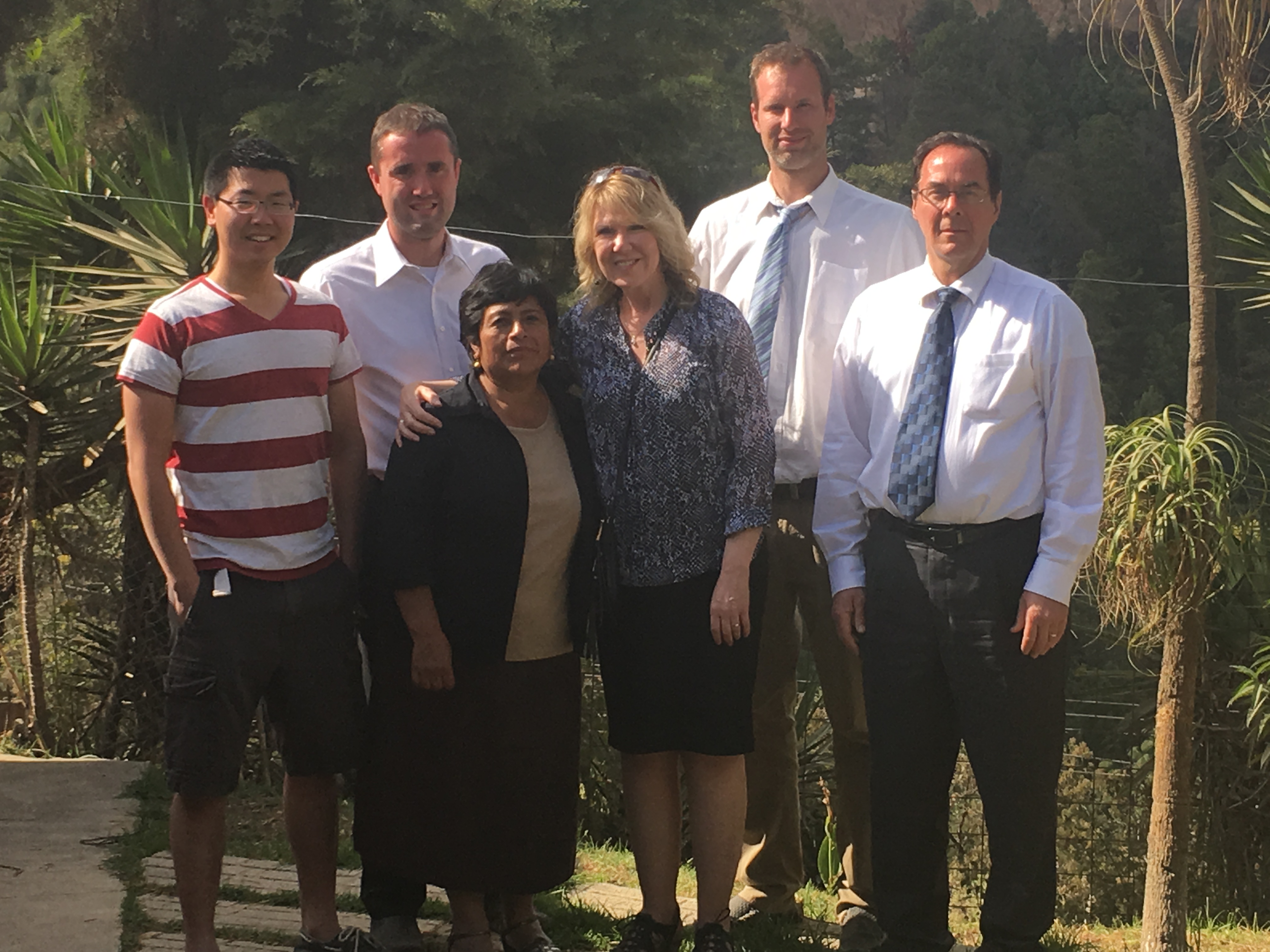 Foundation for Rebuilding Lives board members with Gloria, BCF Country Coordinator.
February 29, 2016
I wanted to share with you our incredible experience visiting the branches in Momostenango with Gloria and Raul and their families. Four Board members of our Foundation attended along with our film director Robert Hatch. Dr. Playfair is a young physician was very moved by the state of the poverty - and commented that he felt providing the Inka Purina gave the mothers and families hope. I don't think my board members really knew what to expect and nor did they realize that extent of poverty. We gave glory Q's at the equivalent of USD $1300. Wish it was more....but we will work on that. Attached are some photos. One very touching story is of a mother named Sebastianna - she is a single mom with four children (including a set of twins) she receives Inka Purina. She is not LDS but her community really cares about her and one neighbour (who was very poor herself) told Dr. Playfair - don't worry about us but please help this lady. Photos below include her in front of her stick house, her daughter carrying one of the twins, and the daughters toys.
I was so impressed with the Rosales family and all they do - they were great hosts and comments from our group included we couldn't ever go to Guatemala without seeing Gloria and her family. Also, we could never doubt this work is the Lord's work. It is truly an honor to be involved. Thank you for all you for loving and serving our children in need.
-Deanna Sykes, Board Member, Foundation for Rebuilding Lives (Canada)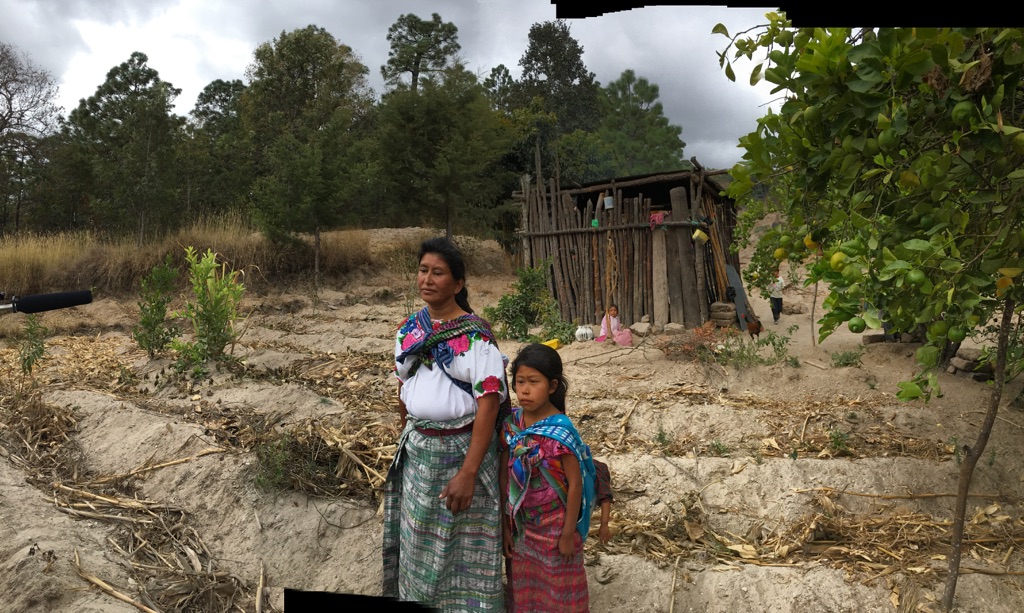 Sebastianna with her daughter in front of their home.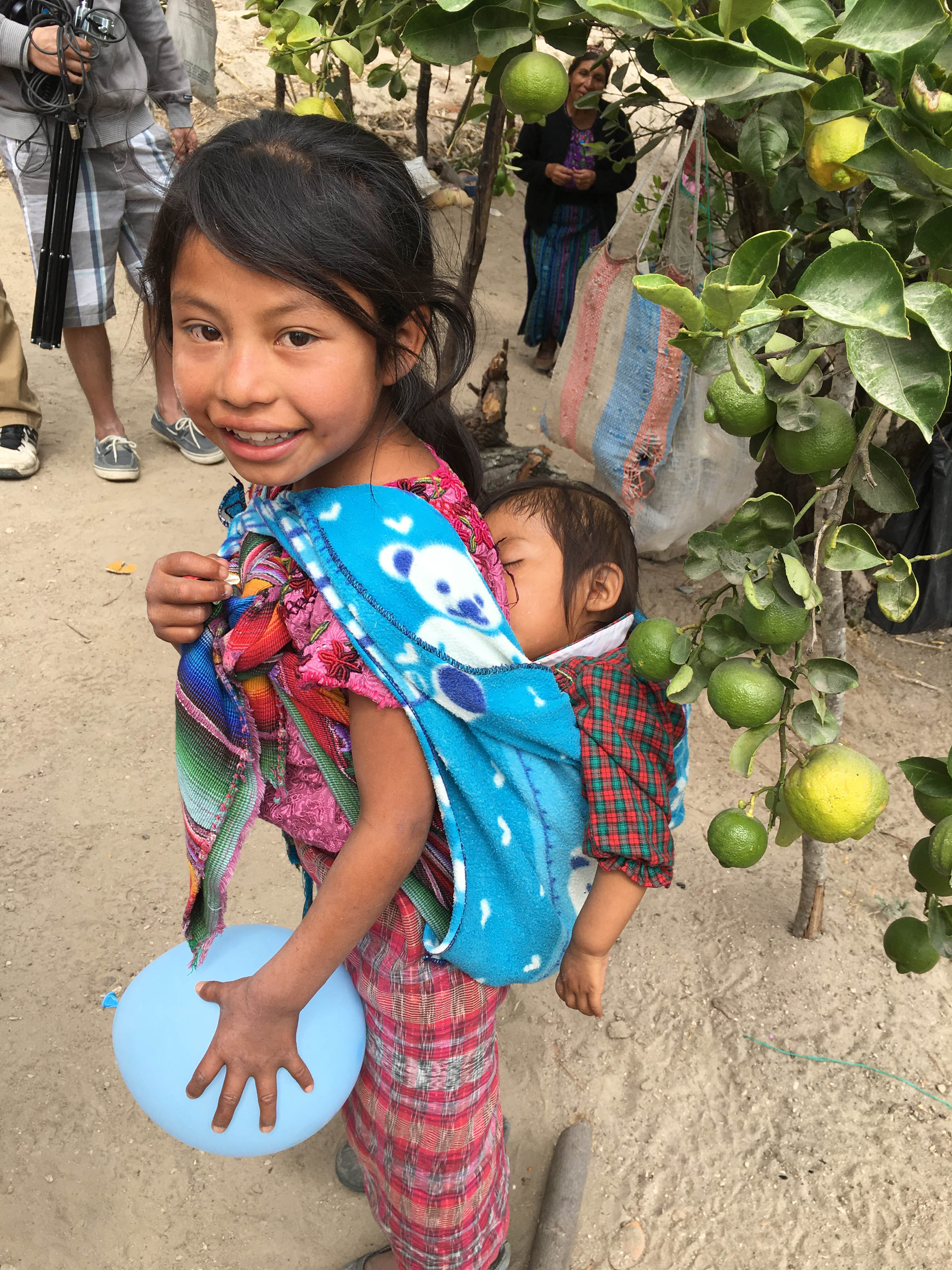 Daughter carrying one of her twin siblings.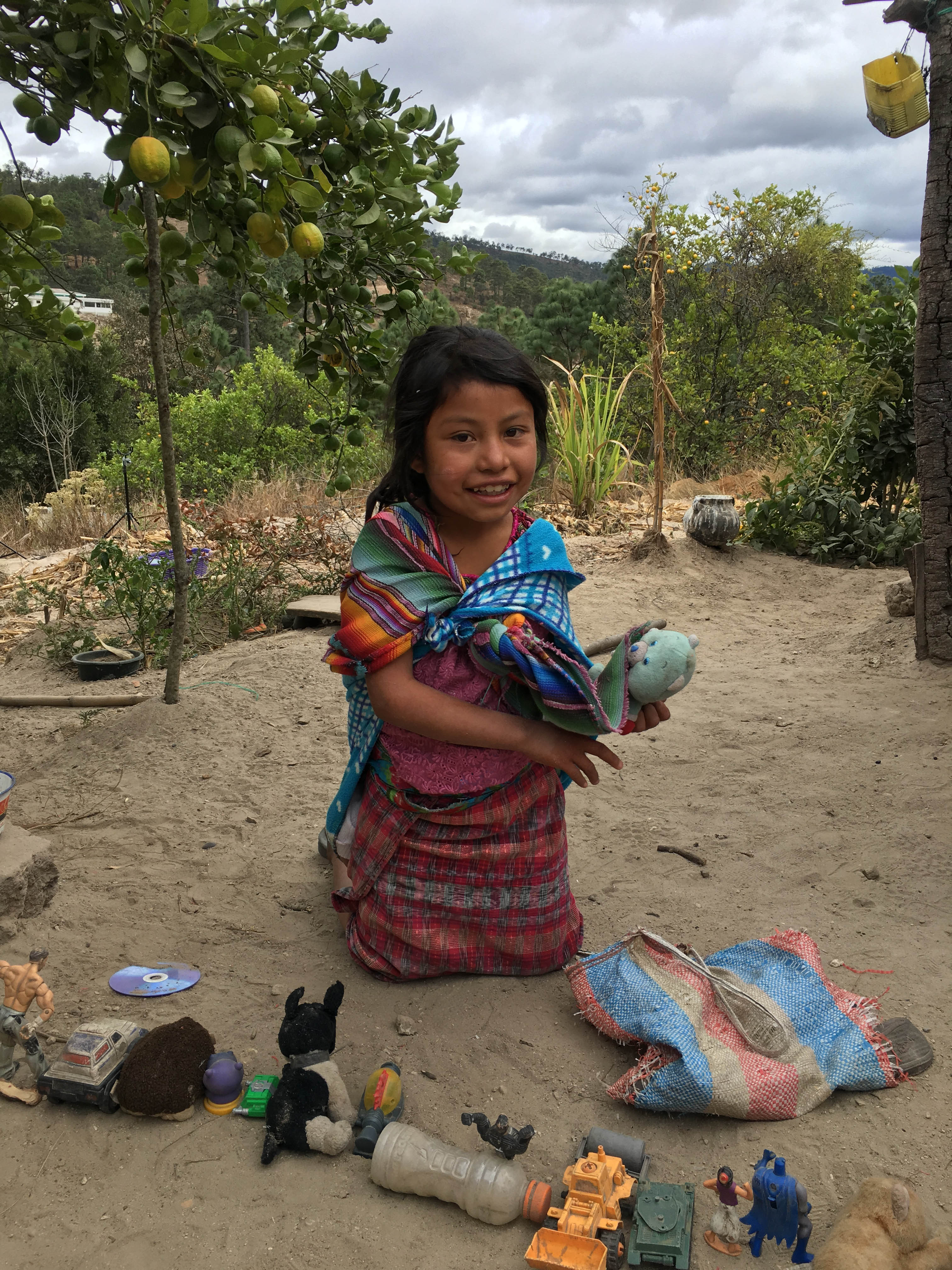 Daughter with her toys.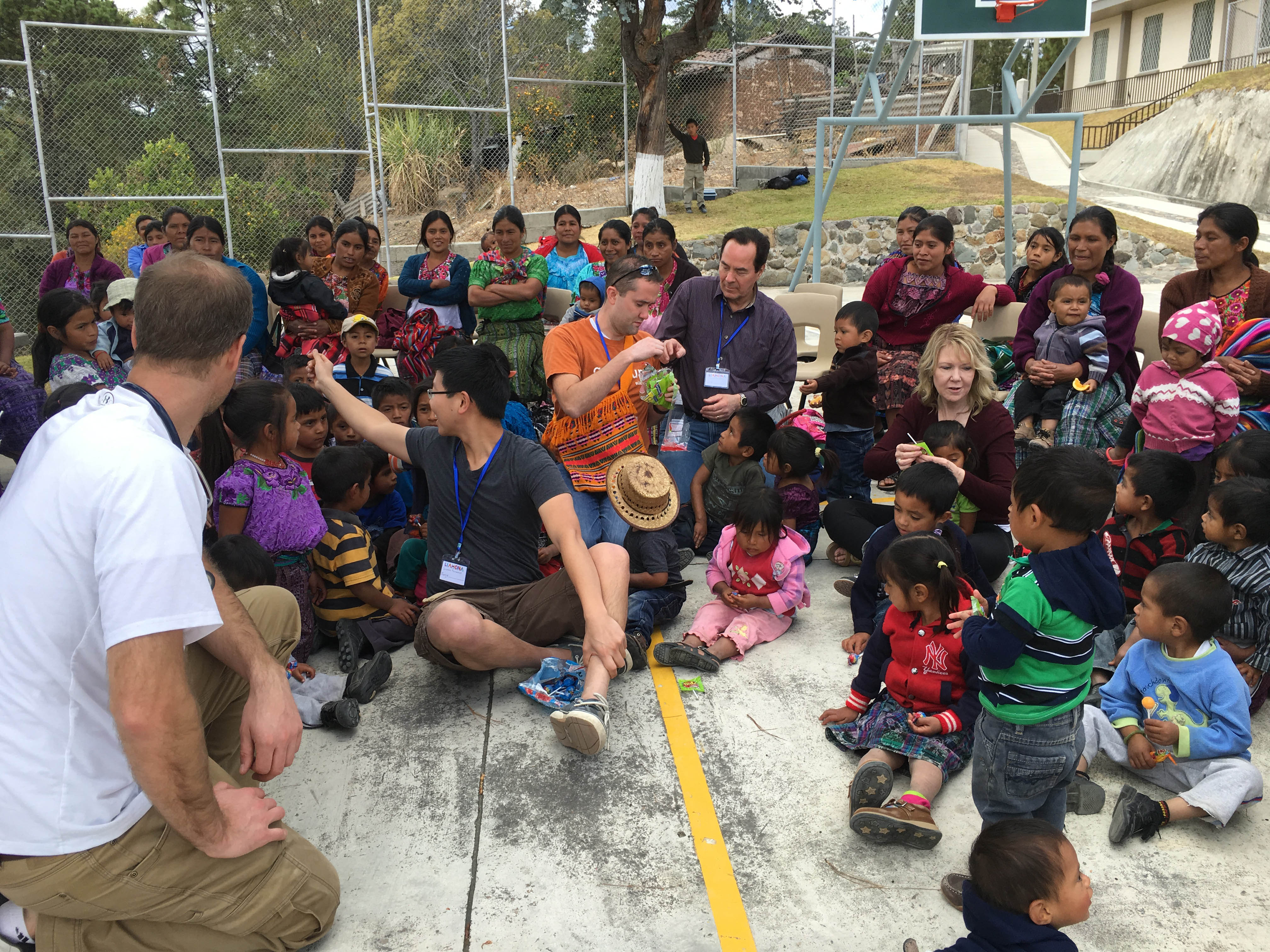 Working with kids in Guatemala.