View photos here https://flic.kr/s/aHsmWu745m

We had a very busy but immensely rich immersive experience in Guatemala, screening families in churches and large homes, visiting individual families in their homes; visiting markets, gardens, civic centers; and seeing sites such as Lake Atitlan (including a boat ride across the lake to another town); and driving what seemed like several thousand kilometers.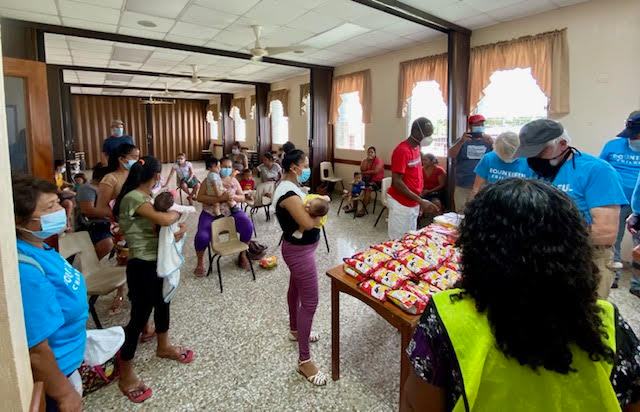 Screening at Champerico
Our group included friends Annie and Giles Florence and Jake and Carson Zollinger, Gloria (the Bountiful coordinator for Guatemala as well as all of Central America), Gloria's son Raul (who handles all of the data and details for the program), and translators Tonio (for the first part of the trip) and Johnson ([a Nigerian immigrant] for the second part).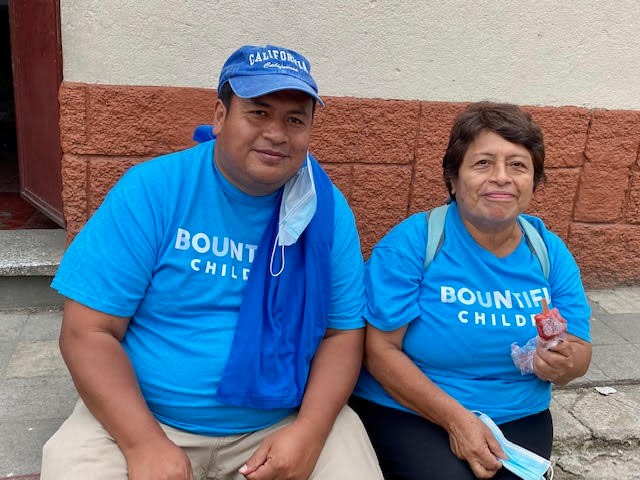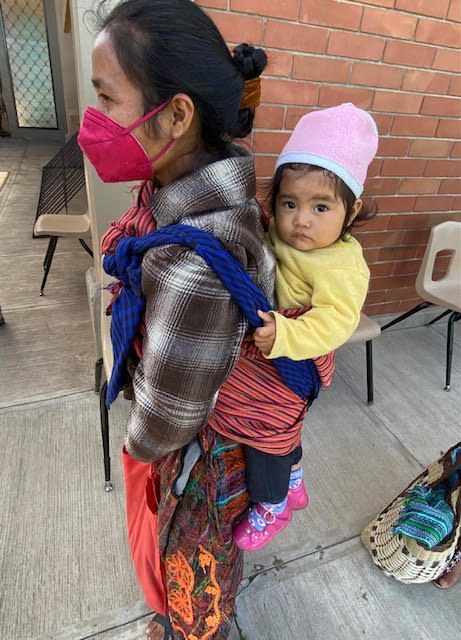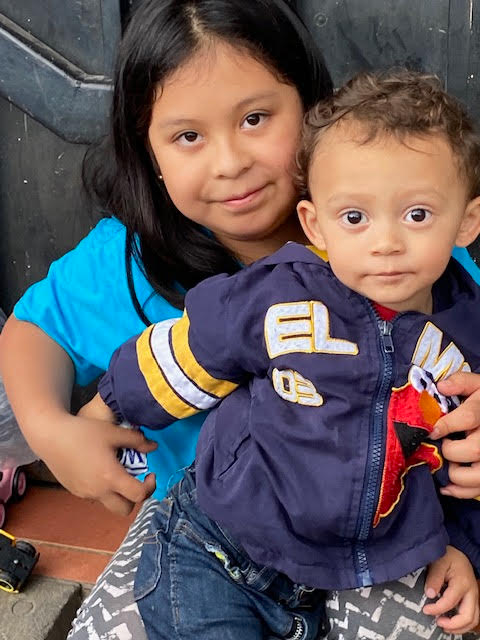 We were able to see some children who had fit into these categories when they were assessed during the last screening (six-months previously) and the remarkable progress they had made. This is evident not only in their physical condition, but also in their emotional demeanor. Children who are malnourished tend to manifest little affect, so seeing lights in their eyes and smiles on their faces is a sign that they are recovering from the effects of malnutrition and have promising futures – as long as they can continue to get the nutrients they need, which, as I believe you know, Bountiful can provide for less than $100 a year. After doing this work for more than a dozen years, I still find it astonishing that a child's life can be saved by such a small amount of money.
In various homes we met individuals and families in dire need of help: one of our coordinators was in danger of being evicted with her family and hoped to save enough money to buy a small piece of land on which they could erect what would undoubtedly be the rudiments of a shelter (cinderblocks and sheets of corrugated tin—which is ubiquitous throughout the land, especially in the country); a woman whose husband has cancer; another woman whose son had broken his leg and who needed medical help for him; and a woman and her six children whose husband and father had abandoned them. In each instance we pooled our resources to provide some assistance. Always we wished we could give more—and give to more people. It is evident wherever we travel how grateful the people are for our program. We met parents who expressly identified our program as being responsible for saving the life of their child.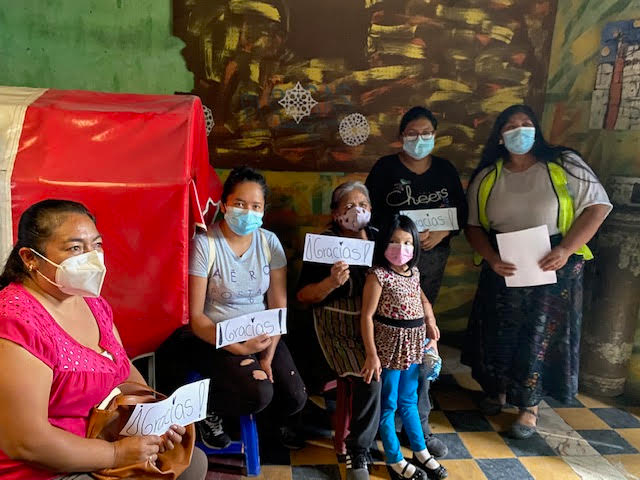 The new program we have just started—The King Benjamin Challenge—invites individuals and families to consider accepting the small personal challenge to save $100 a month, which is enough to save the life of a child. If one does this monthly for a year, it will literally save the lives of a dozen children in the developing world (in one of the 200 communities in the eighteen countries in which we operate). The program—which is designed to allow almost anyone to participate by making small sacrifices (which often are not sacrifices at all)—is based on the Book of Mormon King Benjamin's admonishment that we not let any beggar (poor person) to petition us in vain because, as he reminds us, "we are all beggars before God."
Saving such a small monthly sum usually requires just minor sacrifices or adjustments. Gloria and I accepted this challenge a couple of months ago and have been surprised at how easy it is. For example, we decided that when we eat out (about once a month) we will share an entrée (which saves us on average $25 a meal, which equals $300 a year, or the equivalent of three children's lives a year). On a recent trip to Santa Barbara and Los Angeles, we decided to take our own food instead of eating at fast-food restaurants, which resulted in our saving an additional $200. We also cancelled subscriptions to some newspapers we weren't really reading regularly and saved another $200. We have saved other amounts ($10 here, $25 there) that have us well on our way toward reaching our goal of $100 a month or $1200 a year.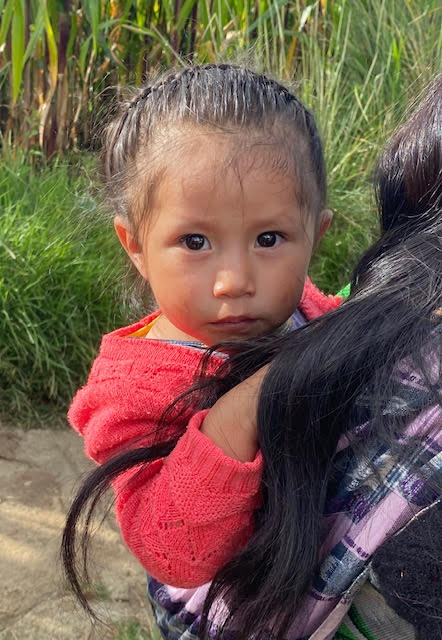 In his book, The Life You Can Change, the Princeton moral philosopher, Peter Singer, argues that each of us actually has the power to save children's lives by such small means. ( you can download a copy for free at: https://www.thelifeyoucansave.org/the-book/)

Gloria and I try to guide our humanitarian work by Mother Theresa's dictum, "We can do no great things, only small things with great love."
We invite each of you, either as individuals or families, to take the King Benjamin Challenge.* If you find it too difficult to do as individuals, then invite family members and even extended family members (uncles, aunts and cousins) and friends to join you. Anything you do will help save children's lives; we can guarantee that since 100% of donations go to feed children and mothers.
Some individuals, families and extended families actually adopt congregations or communities, which takes a donation of approximately $6,000 a year to provide the nutritional supplements for all of the pregnant women, lactating mothers and malnourished children in a stake or small community.

We are grateful for anything you can do for these children.
Love,
Bob and Gloria
________________________________
*Whether one considers King Benjamin an actual or a fictive person, his moral position regarding the poor is unassailable. However, it is popular, especially in the United States, for some to argue that helping the poor and needy should be approached with caution because it fosters dependence, but Benjamin argues persuasively that all of us are dependent on God (and on others as well) and therefore we should not hesitate to help those in need. Besides, in my work for Bountiful Children I have found the parents of the children we serve among the most self-reliant people I have ever met.