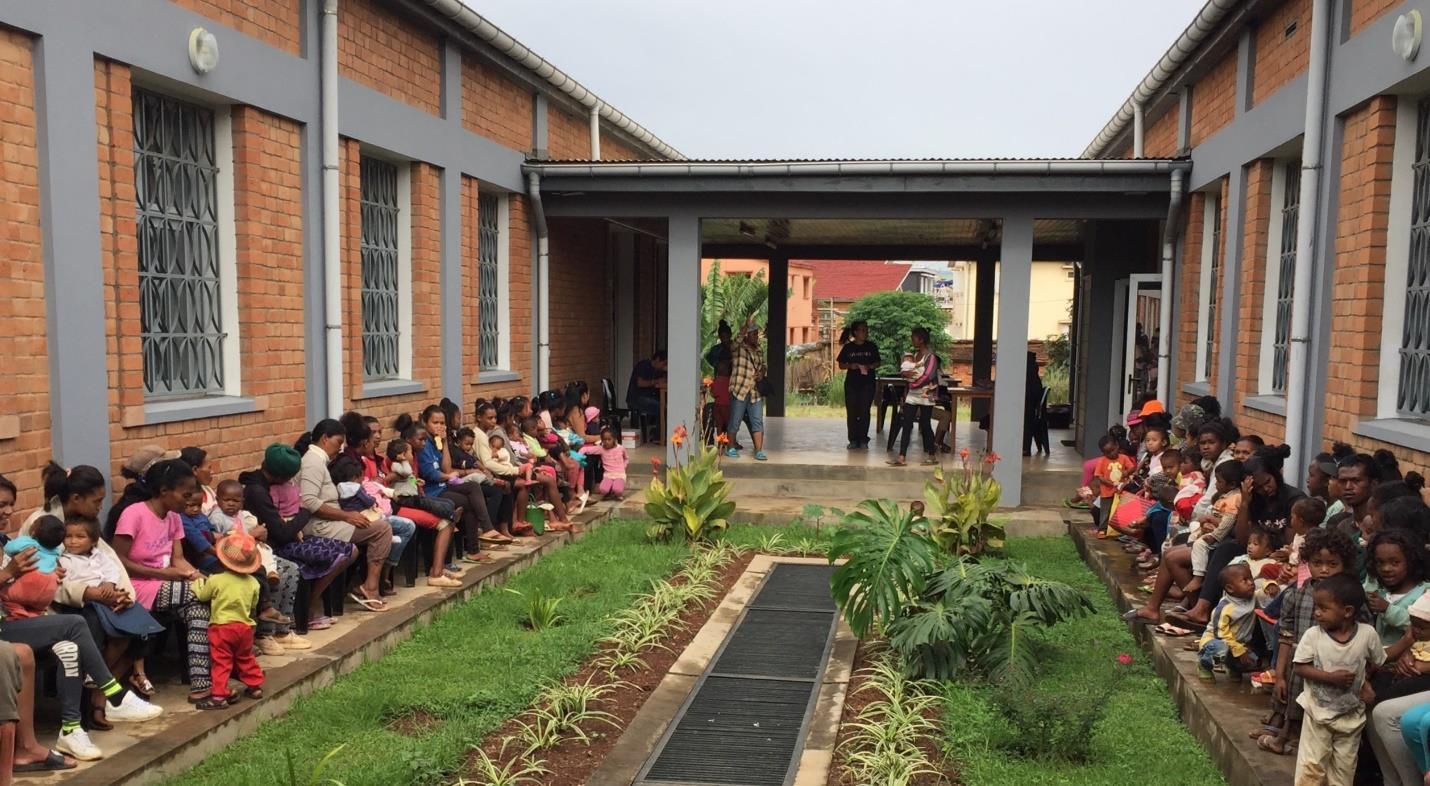 Antsirabe is a beautiful city. The cost of living here, as elsewhere, is very inexpensive, making it an attractive place for Europeans to retire (if they can endure the toxic traffic!).

This week we conducted two screenings. The first, in Antsirabe, included 79 children, 13 pregnant women and 11 nursing mothers; and, as with our previous screenings, we found high levels of malnutrition (total, 76.3%).
The second screening in a small branch in Ambohidranandriana, consisted of 10 children, one pregnant woman and one nursing mother. To our dismay, 90% of the children were evaluated as malnourished.
As with screenings we have conducted in other countries, we were blessed to have the missionaries assist with the screening in Antsirabe. All ten from the area were with us throughout the screening, at the ready to learn and do – proving extremely helpful. We were also helped by Jackson Bell, a returned missionary from Madagascar, who is just completing medical school. Jackson and some friends are establishing a non-profit foundation, called MadaHealth, which will sponsor doctors, including surgeons, to volunteer in Madagascar to provide much needed health care. Jackson is also surveying the hospitals and health care systems available to the Malagasy people. Shockingly, he reports that in one area in the south of the country there is only one pediatrician for one million people!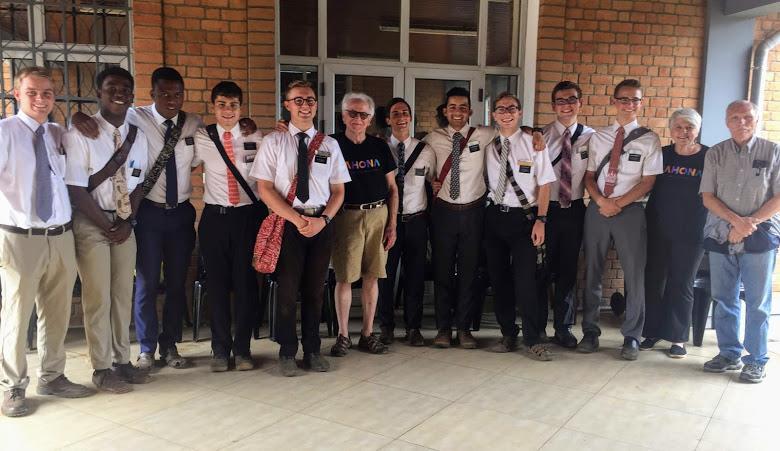 There is a story to be told of missionaries, like Jackson, Michael O'Day, and Julian Connault (director of Elevatus) who, having served as missionaries among a people, return to continue serving them. I would guess there are numerous such instances in the international Church.

The first parent in line for the screening in Antsirabe was a father with a seven-month-old child, who was found to be malnourished. We later discovered that his wife died three weeks ago, leaving him with the sole care of six children, from seven months to seventeen years. He works twelve hours a day as a technician, earning 300,000 ariary ($84) a month. Before she got pregnant, his wife was also working and earning 200,000 ariary ($56), meaning their total income (before tithing and taxes) was $140 a month. Such conditions undoubtedly explain why there is such a high level of malnutrition in this country.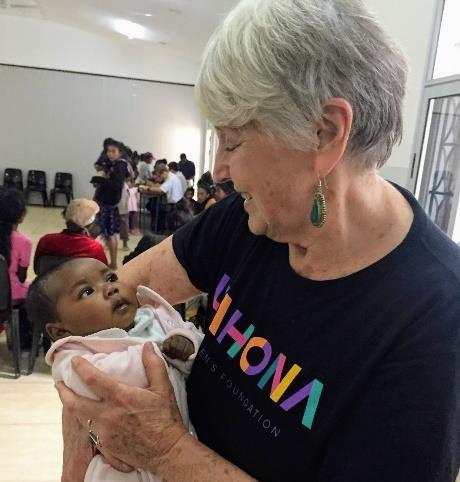 After the screening, this man approached Gloria to ask if she knew of any resources that could help him. The cost of formula for the baby, let alone sufficient food for his other children, seems out of the question given his salary and other expenses. He is a responsible man from all we could tell. He served a mission in the Congo and currently serves on the high council and teaches Sunday school. We spoke to Tim, his District President, who reported that this brother's branch president has some discretionary funds to assist him, but that, as elsewhere in the Church, these funds are for temporary needs and this man's family needs are anything but temporary. We are looking for solutions, so if anyone reading this report has any, we are open to them.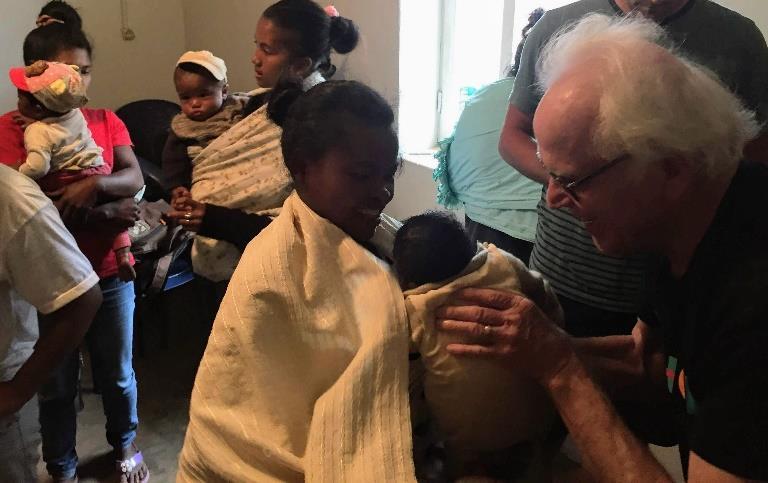 As pointed out in a previous report, the consequences of this level of malnutrition are stark. The website "first1000 days" states, "By age 3, a baby's brain has reached 80% of its adult size. The quality of experiences during the first 1,000 days of life stablishes either a strong or fragile foundation for everything that follows" (http://first1000daysfl.org/), meaning that if malnutrition is not addressed, these children's cognitive development will be significantly and permanently compromised. As a UNICEF report states, "The first 1,000 days of life -- the time spanning roughly between conception and one's second birthday -- is a unique period of opportunity when the foundations of optimum health, growth, and neurodevelopment across the lifespan are established. Yet too frequently in developing countries, poverty and its attendant condition, malnutrition, weaken this foundation, leading to earlier mortality and significant morbidities such as poor health, and more insidiously, substantial loss of neurodevelopmental potential." (https://www.unicef-irc.org/article/958-the-first-1000-days-of-life-the-brains-window-of-opportunity.html)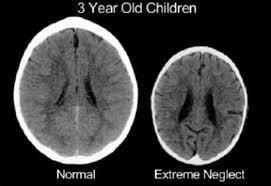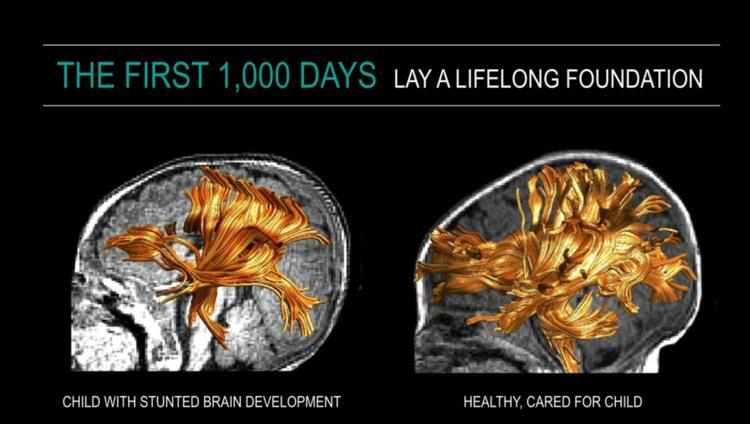 To put this in the clearest (and most dramatic) terms, infants and young children whose malnutrition is not addressed within the first thousand days, will not be as smart nor cognitively capable as healthy children. The consequence is that they will be much less likely to achieve success in school, earn a living, sustain mature relationships (marriage and family life), or assume leadership positions in their religious and social communities. In addition, they are much more likely to become ill and to be dependent on others throughout their lives.

The following photograph of two boys from Madagascar illustrates the challenge graphically.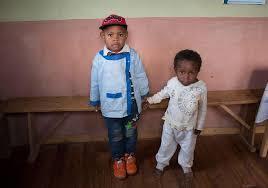 Miranto (left) and Sitraka (right) were born the same day in the same town.

The consequences, then, for malnourished Latter-day Saint children are that they are less likely to be successful missionaries and leaders or to participate in the most meaningful ways in the dynamics of congregational life. Since they are also less likely to be well employed, their contributions through tithes and offering will be significantly reduced in comparison to their better-developed and healthier peers. Yet, when one considers the return on investment in addressing malnutrition, it seems financially irresponsible not to pay heed, since for every dollar invested in addressing malnutrition there is at least a ten-fold return in future earnings.
The Bountiful Children's Foundation is committed to addressing children's malnutrition and welcomes contributions to support our work in the following countries: Belize, Bolivia, Brazil, Cambodia, Colombia, Ecuador, El Salvador, Ghana, Guatemala, Haiti, Honduras, Kiribati, Madagascar, Mongolia, Nicaragua, Peru, Sierra Leone, the Philippines, and Zimbabwe.
"We can do no great things. Only small things with great love."—Mother Theresa
With love,
Bob and Gloria (who did the photographs)