Originally, we had planned to bus from Johannesburg to Bulawayo and travel by road through to Harare, where we would then go by bus to Malawi and then bus down to Beira, Mozambique, screen that district, then go to Maputo, then bus back to Coburg.
It turns out there was not enough membership density for Malawi to work out on this trip. What's more, immigration was very complicated on that route, and I wasn't sure we could do it in the time we had due to border delays. What I did not know was that, according to a friendly and helpful member in Maputo, Beira is an active warzone. We would have been in a lot of trouble had we gone that way.

Maputo was worlds apart from Zimbabwe. It was busy, frantic, and packed. Even Harare wasn't very busy. We managed to get to the chapel from the airport. I was hung up in immigration and I worried we would be late. My brother in law has a South African passport and thus did not need a visa.
There, we were greeted by President Castanheira, the District President. He was very excited to see us, and I was very excited that he spoke functional English, as I don't speak Portuguese. I was also excited that he had arranged for 3 missionaries to help us, because I had no idea how we would pull off the interviews.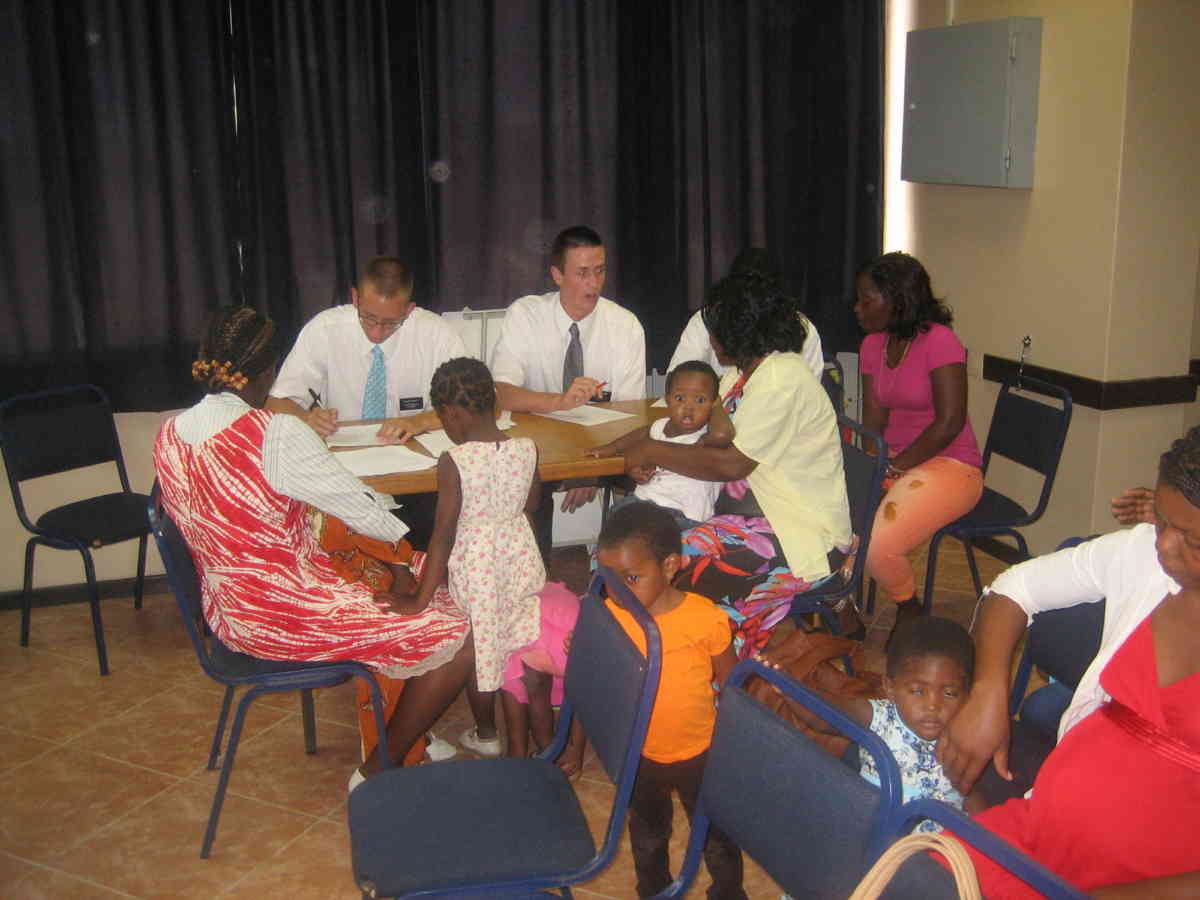 President Castanheira kindly took the day to help us with the interviews. He was appreciably enjoying helping the members of his District. Chris (background) was appreciably enjoying the air conditioning (first time we had encountered it) and his inability to speak Portuguese. He had worked like a dog for almost two weeks doing frantic interviews in broken English throughout Zimbabwe.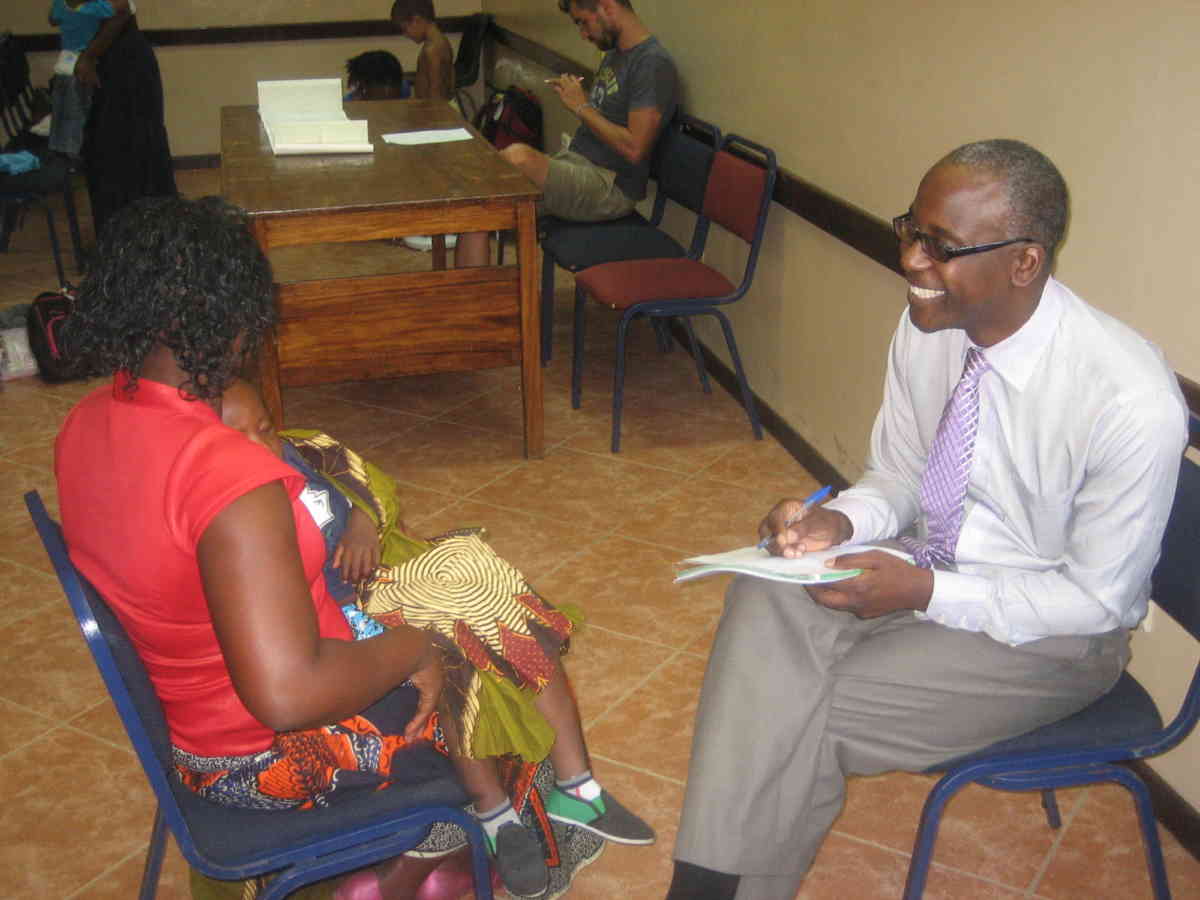 Our coordinator was very quick to pick up the routine. She had a good ability to calm the kids, who for some reason are very scared of the scale.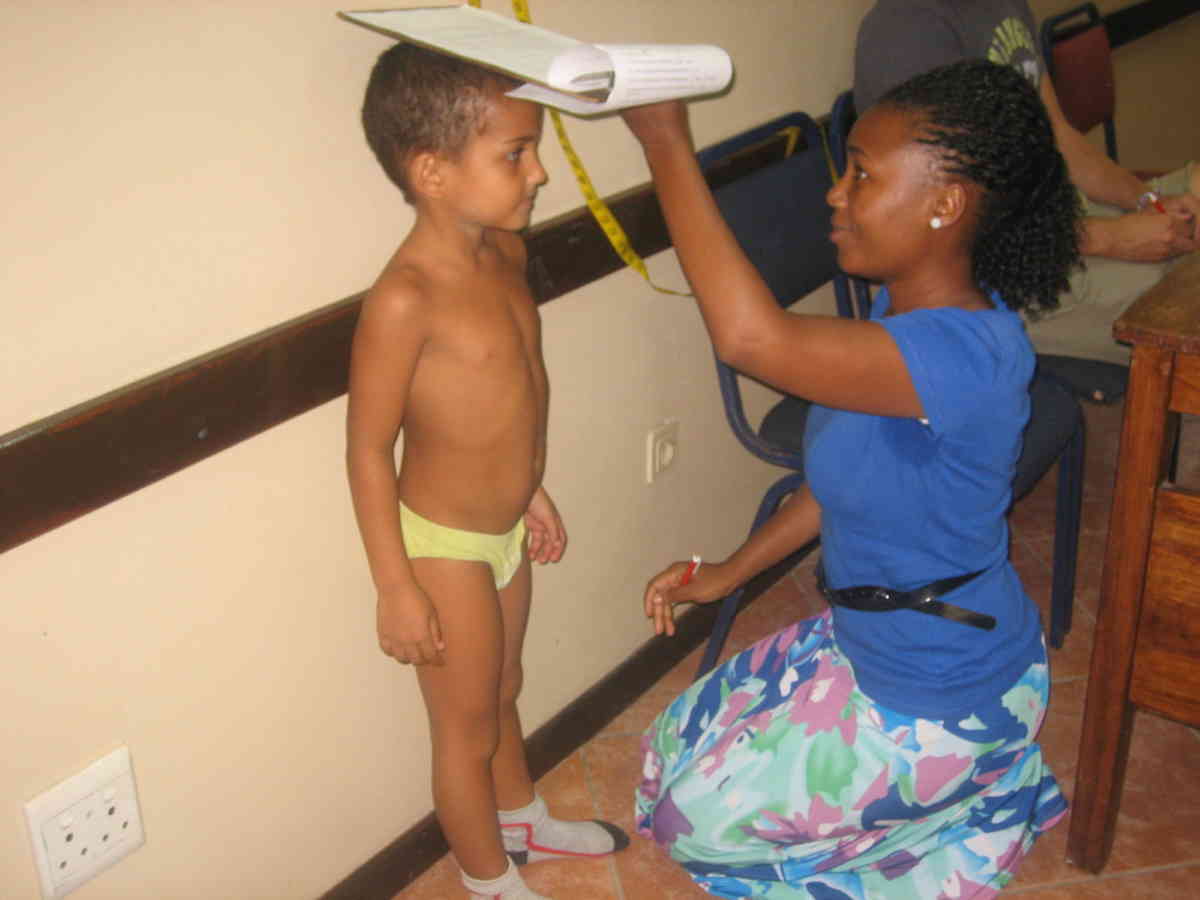 We made it back to the airport without hitting any cows. Not really a problem in Maputo :)