Bulawayo and Nkulumane are pretty close together, so we found a place central to both to set up camp. I was kind of surprised that the members did not offer us a place to stay, but also glad since we were rushing around so much that I don't think we would have been very polite guests.
As in other stakes/districts, the Stake President, President Moyo, was very helpful and involved in the process. The turnout was good. I regrettably didn't get any shots of Bulawayo.
At this point, Chris and I were utterly exhausted. However, we had one more Stake in Zimbabwe and a district in Mozambique to attend to.
The next day we headed to Nkulumane. I was quite excited about this screening because it was a Sunday and we were essentially ambushing the members after their meetings. Because it was Sunday, we basically had 100% turnout from the two units meeting in the chapel where we screened. The cultural hall was large but insufficient to hold everyone waiting for the screening. We filled it and emptied it twice. Thank goodness we had a lot of volunteers helping us with the interviews.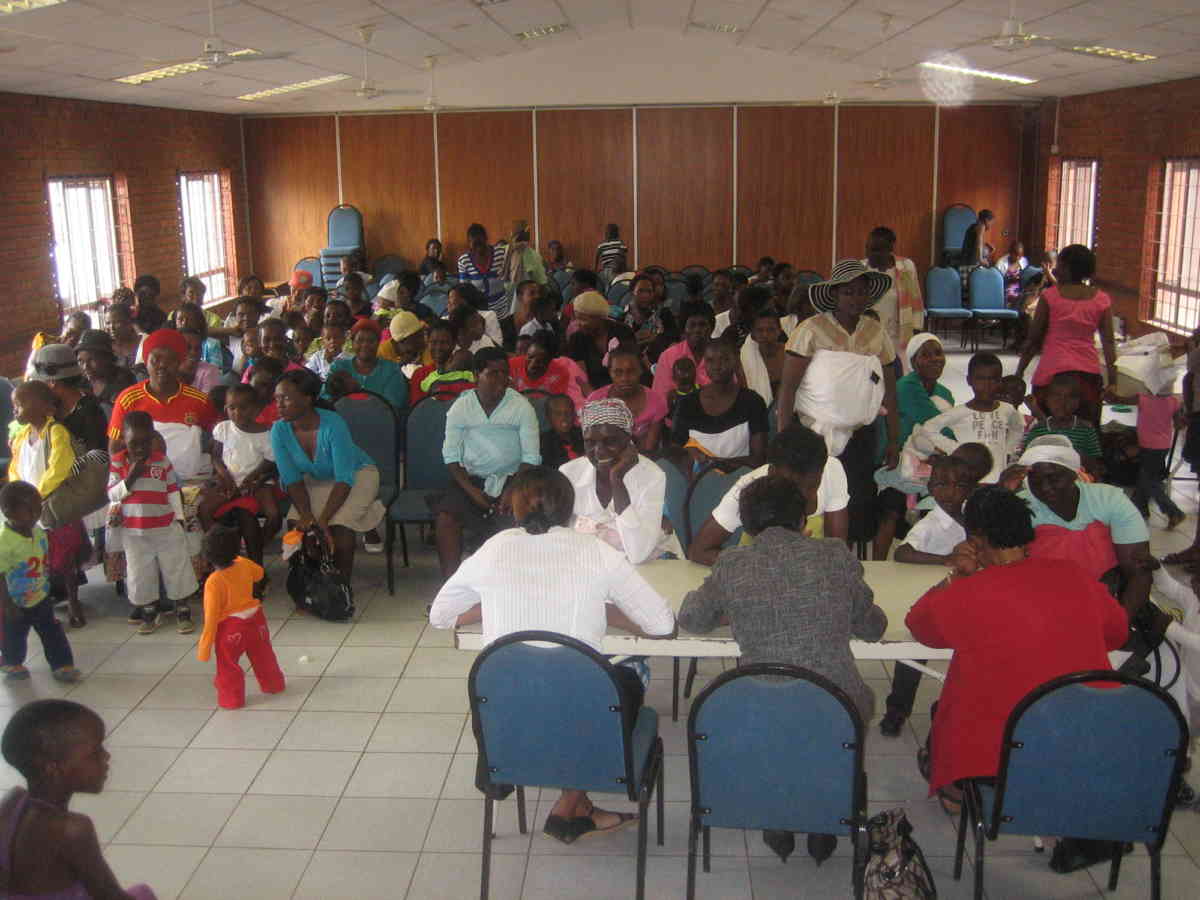 This is the coordinator for Nkulumane. She was very helpful