Mutare lies a few hours southeast of Harare. We paid a member from Harare to take us there and back to Harare so we could complete the screening and be on our way in enough time to make our next appointment further southwest.
Mutare is a rural town. The District President, President Salizani, was waiting for us when we arrived. He was a very kind man, and clearly very interested in the welfare of his members. He not only took off work to be there, but he stayed and helped us interview members until everyone had been screened. What's more, there was one gentleman who arrived late with his child, and President Salizani stayed longer to help that brother.
(President Salizani, second from right)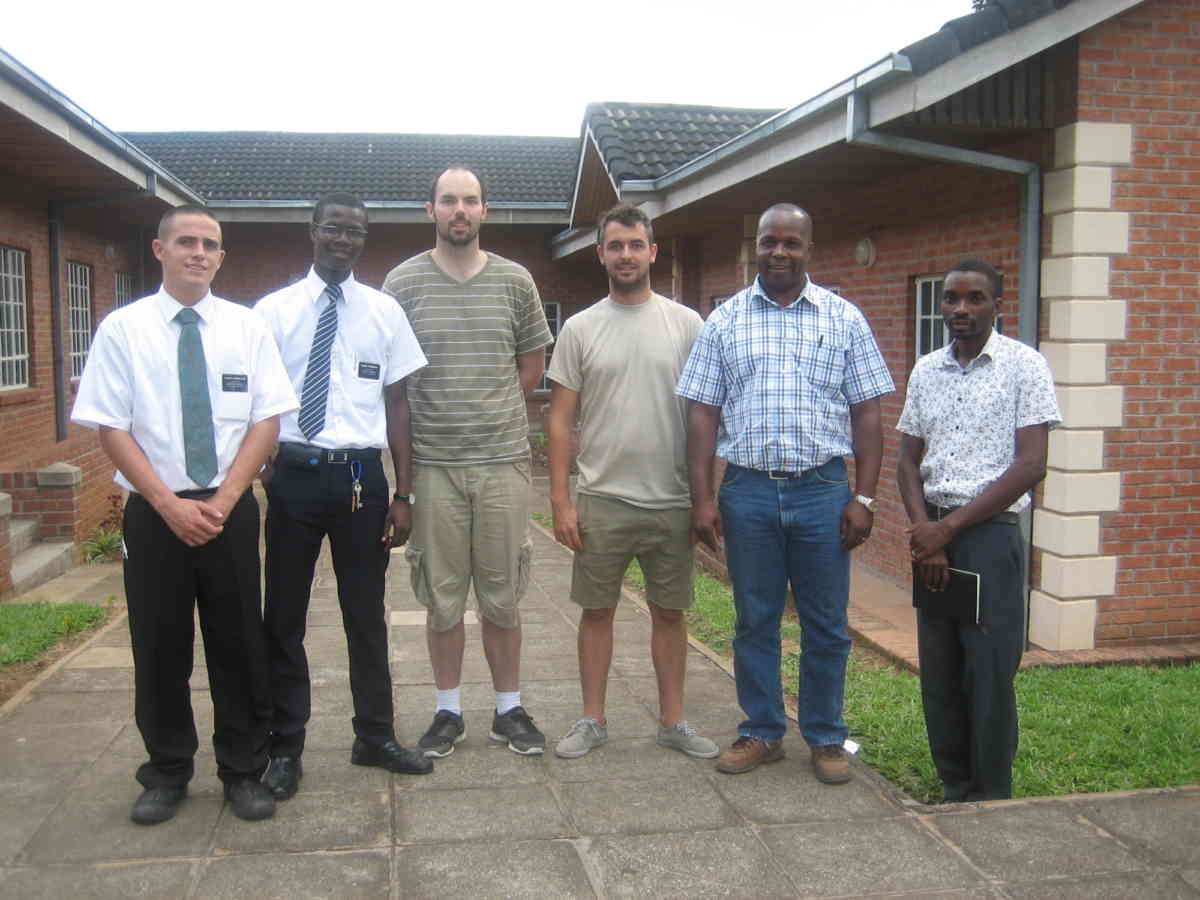 We also had the assistance of the Branch President whose branch met in that chapel (rightmost in the picture), who did an excellent job in rallying his members to come to the screening. Mutare was the largest turnout we saw. All these people were waiting when we got there.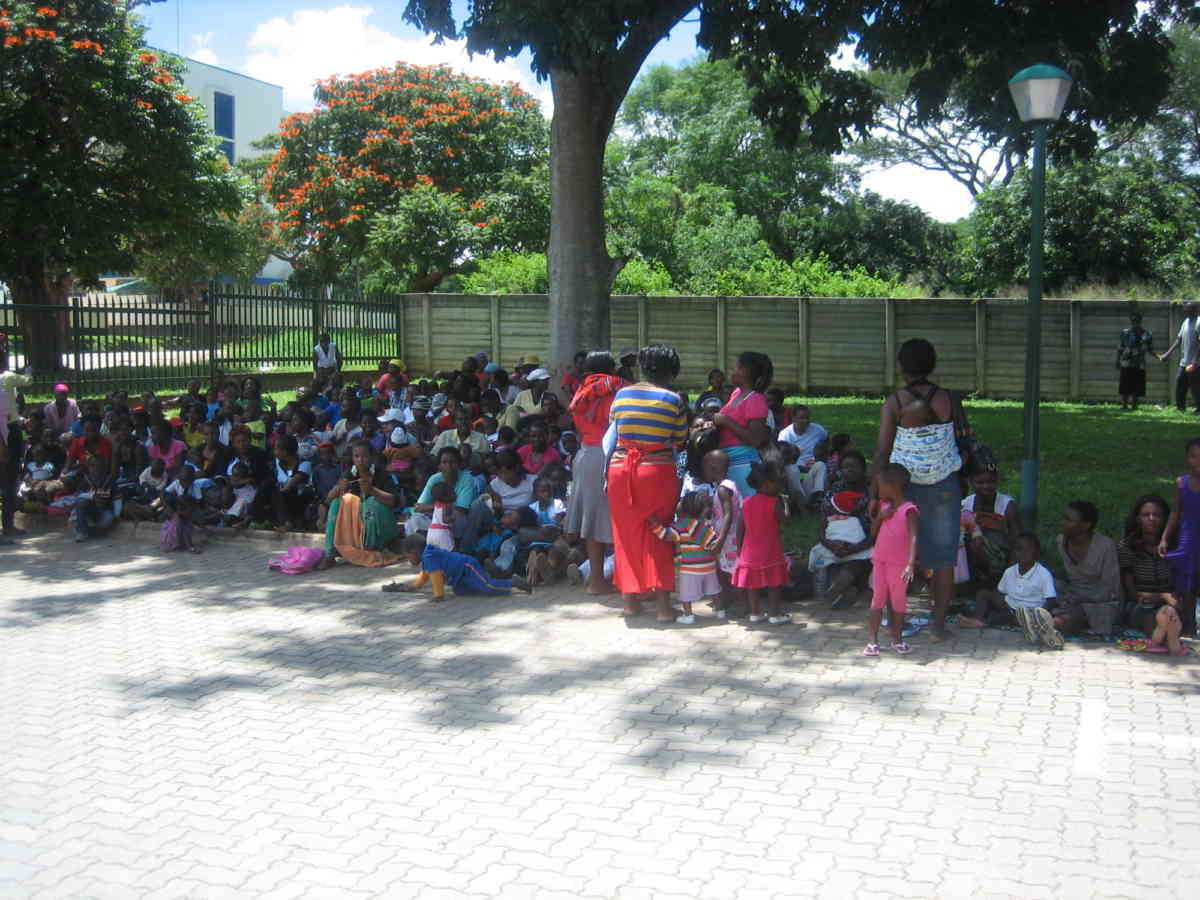 The missionaries happened to be around, and we flagged them down to help with the interviews, as it is certainly the bottleneck in the process.
President Salizani managed to choose a coordinator for us, who was exceptionally quick to learn the process and exceedingly helpful.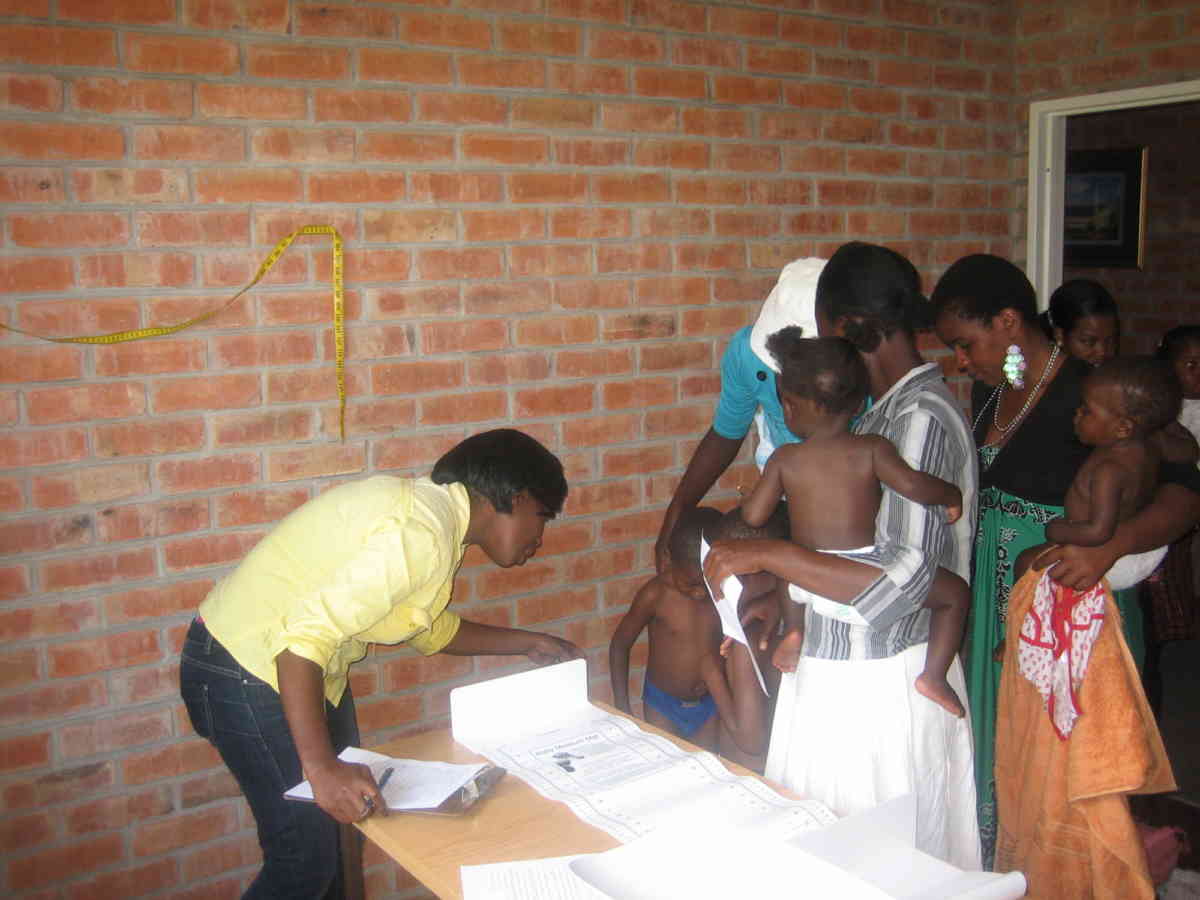 The 8 hour roundtrip to Mutare along with the screening, which usually took ~4-5 hours, made for a long day. We were exhausted.
After Mutare, we spent the entire next day travelling by bus to Gweru, a few hours southwest of Harare.