Our goal was to cover the entire country of Zimbabwe. Luckily, most of the stakes and districts lie on the highway running southwest from Harare to Buluwayo.
We started our journey by flying from Johannesburg, South Africa to Harare. The flight was short. I was amazed at how beautiful the land was. It was lush and green. We flew quite low, so I had a good view the whole way.
We landed in the Harare airport. This was my first glimpse of Zimbabwe. The airport was surprisingly small for the main airport in an entire country. The customs stationed was unmanned, which I wish I could have anticipated as I had stressed a lot over the trouble we might have getting scales into the country. The visa station was dutifully manned. There were no questions, just payment of the entry fee. After that, we found some cheap accomodations central to both the Harare and Marimba park screening locations. The taxi driver was helpful in this regard.
We asked him lots of questions about the situation in the country. This is the first of many people that told us that unemployment is rampant in Zimbabwe. The official number is around 10%, but everyone we talked to, including stake/district/ward/branch leaders, said the number is closer to 90%. I'm not sure how the government calculates the number, but our observations confirmed the anecdotal stat.
We had to rush from our accomodations to the first screening in Harare. We were surprised to see a group of members waiting for us already. This is a situation that repeated itself throughout the trip.
We set up our gear and screened until everyone was done.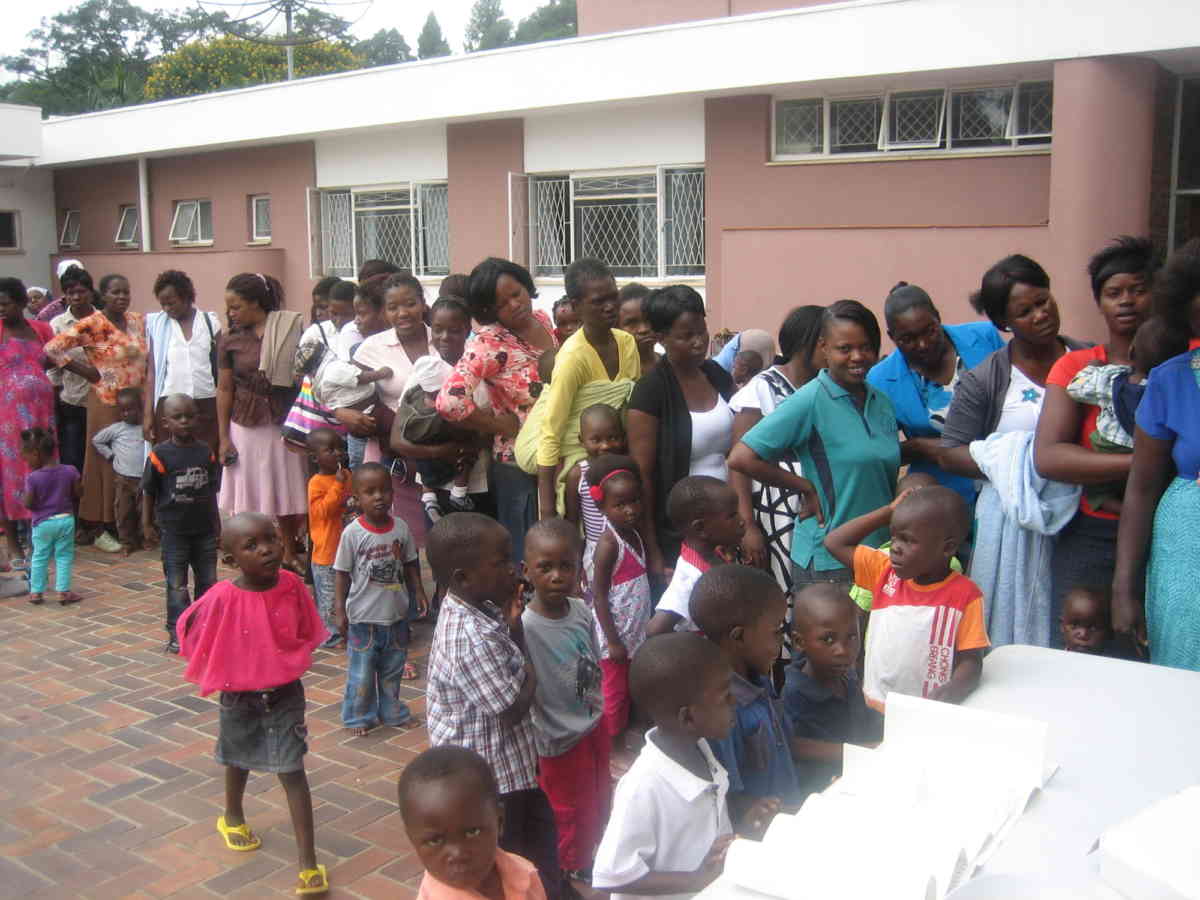 After the screening, we were met by President Mtariswa, the Stake president of the Harare Stake.