Program Details
Adopted Indefinitely
Cost to Run Program for 1 Year:

$6000
Number of Children in the Program:

116
Nutritional Supplements Used:
Vitamin enhanced corn/soy blend cereal produced locally
Eggs
---
Program Coordinator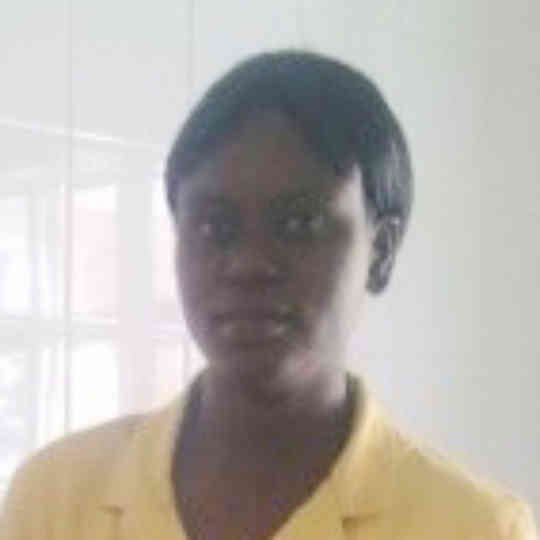 Fortunate Kwenda
Zimbabwe is a landlocked country located in the southern part of Africa. It is country whose name is punctuated into three words: Zi means Big or huge. Mba means house. Bwe means stone. The name comes from the Great Zimbabwe Monuments situated in a city called Masvingo. These are huge stone structure built during the Iron Age by the Bantu people of the Zimbabwe plateau. The capital city is Harare and for me I live in Gweru, which is located in the middle of Zimbabwe. I was born on 24 July 1985 in Kwekwe. I am the first born in a family of 5 girls. Upon finishing my Secondary Education I moved to Gweru hoping to find a job to sustain myself and my siblings. Things were tough as the economy of our country collapsed, A lot of people lost their jobs and industries closed. I managed to get a job in a small shop and worked there, and then it closed down. In 2002 I met the missionaries who introduced me to the restored gospel and I got baptized. I was called as a secretary in primary and then as primary president. I served in primary for 5 years. Then I was called as the Relief Society president. In 2005, the Lord prepared for me my eternal companion. I met Richard Kwenda who had just returned from serving his mission in Kenya Nairobi Mission, we started to date and we eventually got married for time and eternity in Johannesburg South Africa Temple in 2010.We are blessed with two children a boy and a girl. My husband is the second counselor in the branch presidency. In February 2013, I received a call from my stake president to be a representative of the Bountiful Children's Foundation and I accepted. After the call I searched more about the program on the internet because I wanted to learn more of the program. I met with the representatives who had come to Zimbabwe to do the first screening and after that it took more than 4 months for the program to kickstart. I am very happy to be part of this program of helping the kids. Looking at the economic situation in my country where unemployment is over 95% and almost 65% of Zimbabweans live on less than US$1 per day. I am glad that I was chosen to be the country coordinator. I know that we can make this program a success and help the malnourished children around the world. May the Lord Bless those that donate their monies for this program to run successful and those that sacrifice their time to be volunteers.
---
Updates about Gweru
Gweru was the only place where we had a low turnout. I didn't take any pictures.
---
Additional Information
In 2013, members from the Bountiful Children's Foundation visited Zimbabwe. During that time, BYU interns screened children in five stakes and one district and hired coordinators in each unit to manage the program. The Bountiful nutrition program started distributing children's nutritional supplements in Zimbabwe in July of 2014 to the 500 children enrolled in the program. The supplements, a vitamin enhanced corn/soy blend cereal, are produced for our program by a local manufacturer in Zimbabwe.