Program Details
Adopt this Community
Cost to Run Program for 1 Year:

$6000
Nutritional Supplements Used:
Cerelac
Multigrain Products
Peanut Butter
Powdered Cow's Milk/Full-fat Soy Flour
---
Program Coordinator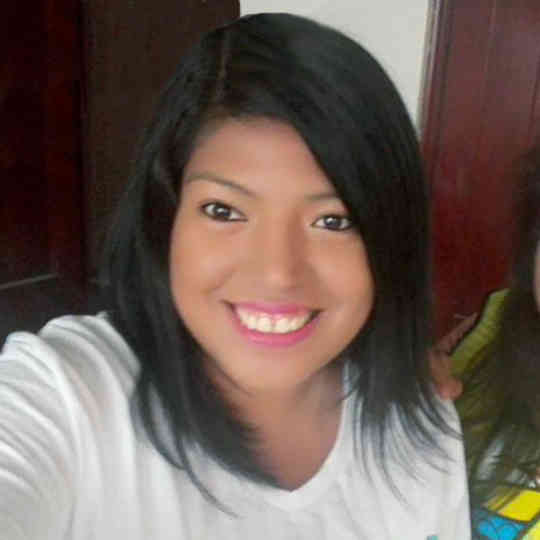 Lynn Leon
I was born in Piura, Peru. Piura is also known as the "City of Hospitality" because its inhabitants openly welcome its visitors, and it is home to those who come to live in it. It is also known as the "City of Eternal Sun" because of its heat and radiant sun day to day as well as the "City of the Carob" for its tropical dry forests of carob trees that are green in every season of summer rains, beautifying desolate plains that herbaceous vegetation cover, rendering it a tree savannah. I am a Professional Administrator. In my studies I have learned the importance of managing, controlling, planning, and being prepared in case things do not happen the way you plan. Personally, I think the Church trains leaders. It is the vision of our Heavenly Father – to train leaders to direct and administer to those who need it. I say this, because, simply, by comparing and analyzing some information in my career with what the Church teaches us, the principles are exactly the same. Knowing this, my testimony in my Creator has been greatly strengthened. Inside the Church, I have always received trust and care from my leaders, whom I have always sustained, because I have felt the good influence on my life. • I have been a Seminary teacher since 2010, and it is a real privilege to be one because the Spirit teaches you how to teach. To be guided by the Spirit is magnificent; it is a unique experience. • I had the wonderful experience of being the Lead Counselor in the first EFY in Piura. It was a great privilege to be trained for months, to contribute according to the guidance of the Spirit, and to help the young ones grow closer to our Savior. • I am the Stake Director of Indexing, and I'm really happy to be one. With the youth we have achieved great things for the benefit of themselves and their deceased relatives. I love the passion with which they do things, and they are always thinking about the temple. How blessed I am to lead these wonderful youth! I have the desire to serve the Lord with all my heart, and want to serve him forever. In early 2013, I began preparing my mission papers, but before sending them in I had an accident on a motorcycle I was driving. Following the accident, my blood hemoglobin was too low, and that prevented me from sending in my papers. One month later, the stake president called me to help him with spreading the word of an activity that would help children with malnutrition. I then helped him organize and conduct all the initial Bountiful Children's Foundation (BCF) screenings in Peru where a total of 250 children attended. I worked alongside the stake president, his wife, Sean from BCF, and a group of boys from Help International. President Gómez told us that before the Foundation had come he had had a dream concerning the need to help the smallest members of the stake. He was already thinking about how to do this when suddenly Brother Walker from BCF contacted him. He felt it was an answer to that dream and to his prayers. All this time I've felt as part of the Foundation, as the Piura Castilla Stake Coordinator, that Heavenly Father has a wonderful plan for me. I'm being an instrument in His hands to bless the lives of many children entering with nutritional problems, and now I see how they are slowly getting better. I can also feel the love of my Savior with every hug from the children and knowing that many of those families who are not members gradually become interested in the gospel. I feel really blessed for the Foundation in my life and the lives of the children. I have no doubt that Heavenly Father prepares the way for us to fulfill what He commands us, so we can bless many lives.
---
Additional Information
"The Foundation has been in Piura since May 2013. The mothers are educated in regards to feeding their children as well as proper hygiene care you must give. The local youth help us in the distribution of supplements each month, and especially in the re-screening and data entry every six months as well as with the Christmas party at the end of each year.
The Case of Jean and Messi is one of my favorites. They are the children in a family of five children, the eldest died a couple of years ago, because of a poor diet. Both Jean and Messi were suffering from malnutrition and their parents viewed the arrival of the foundation as a blessing in their lives, because they were very saddened by the death of their eldest son and they did not want to have the same thing happen with their younger children. They were less-active members but gradually began to attend more frequently, and the greatest blessing for them was when they were recently sealed as a family in the temple. It was wonderful news." - Lynn Leon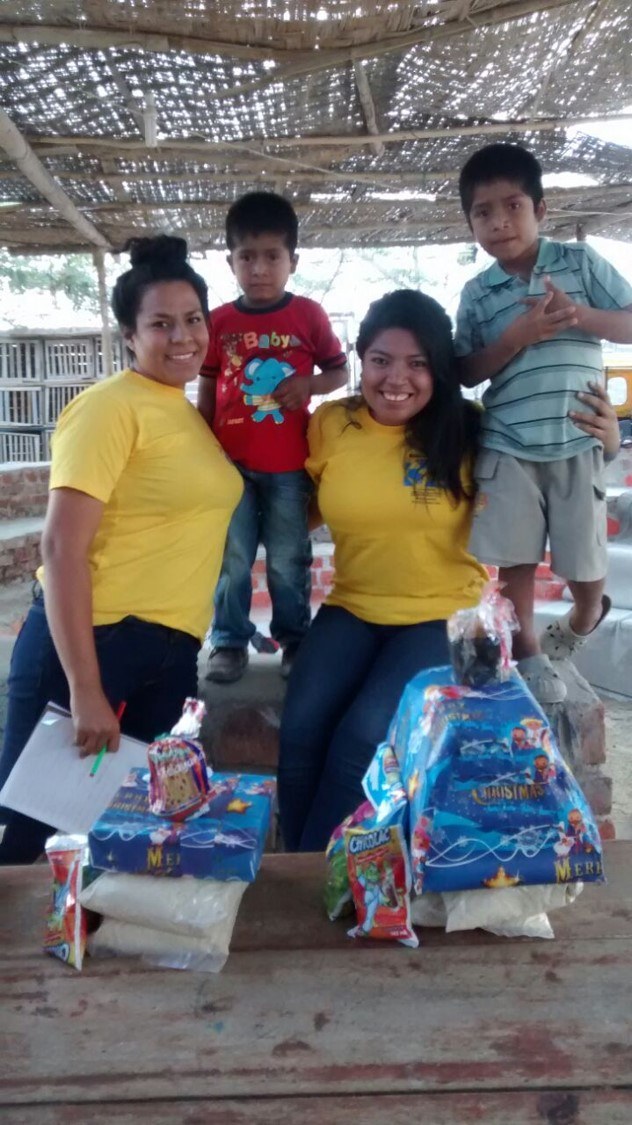 Jean and Messi
---
Piura has an intense cultural, artistic, and culinary life. It has several museums of religious art and unique natural beauties. Here are some culinary dishes: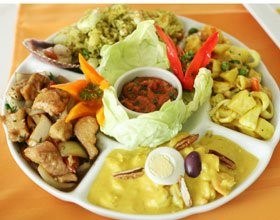 Ronda Criolla – Round Criolla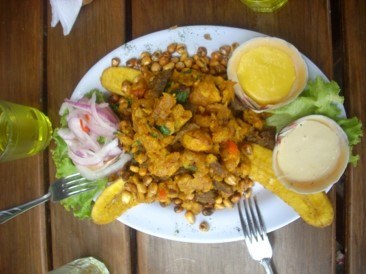 Seco de Chavelo – dried chavelo (Tender goat meat with a dish accompanied by potatoes and rice)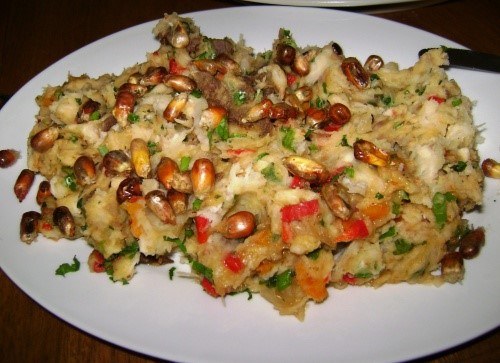 Majado de Yucca – Mashed yucca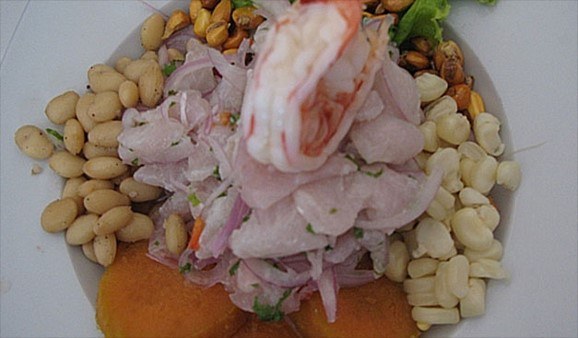 Cebiche - Fish dish or raw seafood cut into small pieces and placed in a preparation marinate marinade of lemon juice or sour orange, onion, salt, pepper and cilantro; is a typical dish of some South American countries, especially Peru.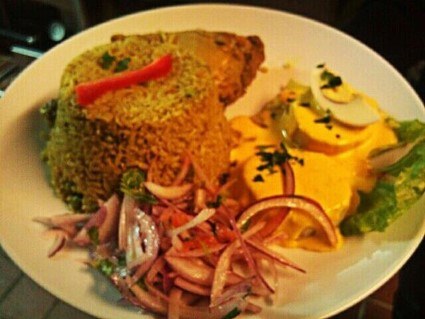 Arroz con Pollo y papa a la Huancaina – Rice with chicken and potatoes a la Huancaina

---