Program Details
Adopt this Community
Cost to Run Program for 1 Year:

$6000
Number of Children in the Program:

76
Nutritional Supplements Used:
6-12 months - Cerelac
13-24 months - Alaska powdered milk
25-36 months - peanut butter + MNP (micronutrient powder)
37-60 months - MNP (micronutrient powder)
Pregnant and Lactating Mothers - peanut butter
---
Program Coordinator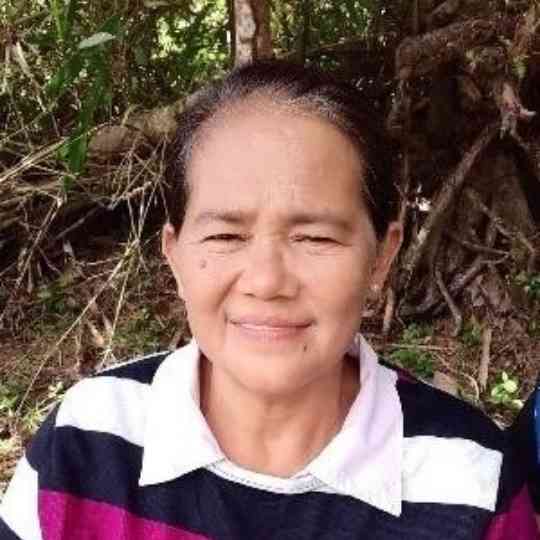 Carmen Almaquer
Carmen was born July 14, 1962 in Zarraga, Iloilo City. She graduated with a Bachelor of Science in Fisheries in 1983 and became a member of The Church of Jesus Christ of Latter-day Saints in June 1983. She was married to Joey and they are blessed with four sons and a daughter. Two of her sons already served a mission. She started volunteering with Bountiful Children in 2016.
---
Thank You Note
The areas in our Program are really challenging because most of the areas are far, and some are located on top of the mountain. And it really requires sacrifice, especially with long distance travel and expenses. But with the help of some local volunteers, we were able to reach those recipients. And indeed it was a great experience to help children with malnutrition by providing supplements for them. One mother gave positive feedback on the proper use of supplements which helped her child increase appetite, build muscles and gain weight. Thanks to the Foundation and especially to the donors who continually support the program. It's truly a great help.
Best Regards!
ELLA MAE
Former Roxas Capiz Coordinator
---
Additional Information
Here are some pictures of the children on the program who receive nutritional supplements monthly: