Program Details
Adopt this Community
Cost to Run Program for 1 Year:

$6000
Number of Children in the Program:

69
Nutritional Supplements Used:
6-12 months - Cerelac
13-24 months - Alaska powdered milk
25-36 months - peanut butter + MNP (micronutrient powder)
37-60 months - MNP (micronutrient powder)
Pregnant and Lactating Mothers - peanut butter
---
Program Coordinator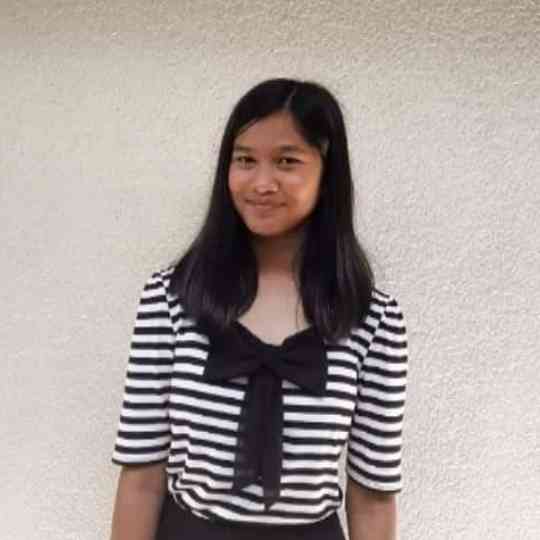 Lesly Joy Ballan
Lesly Joy is like her mom Ludy who supervises our Legaspi 1 program. At her very young age she loves to give service to her fellow beings, especially the children. She started volunteering with Bountiful Children in July 2018.
---
Additional Information
Here are some pictures of the children and pregnant/lactating mothers on the program who receive nutritional supplements monthly: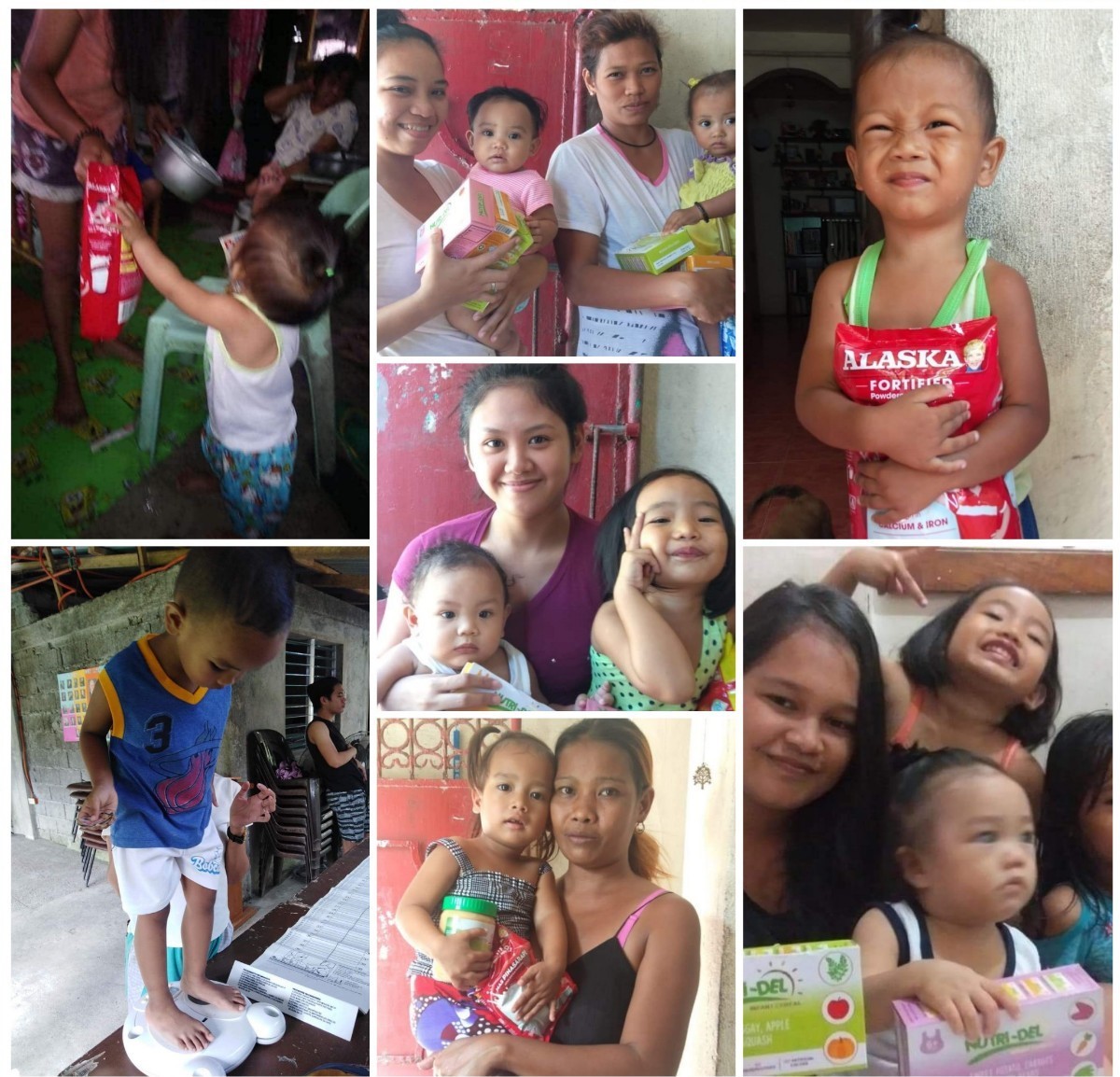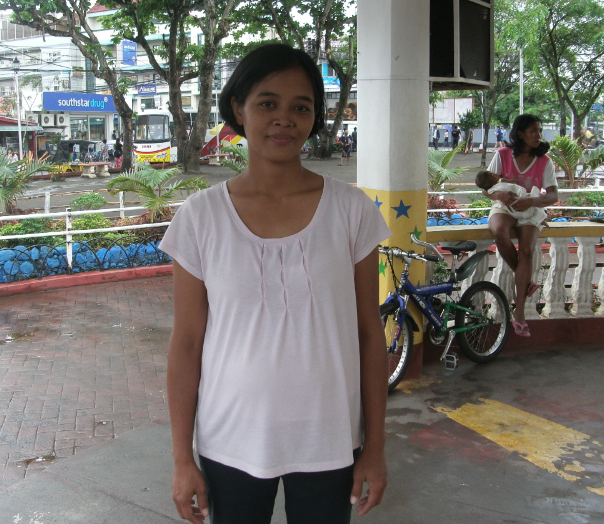 Sara Jean is a mother of four. She is 35 years old, and her two sons, Juda and Daryl, were recipients of the Bountiful Children nutrition program. Now Sara Jean is pregnant with her 5th baby.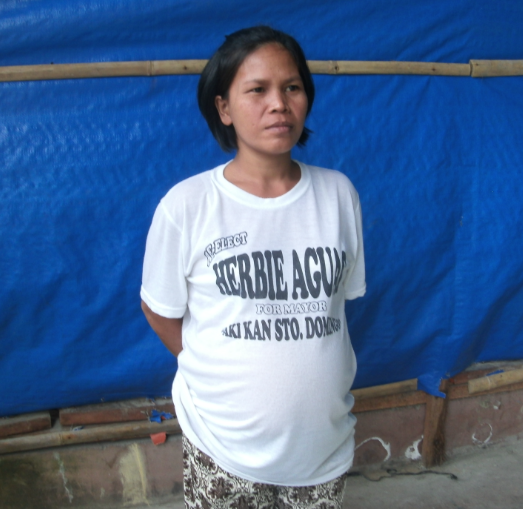 This is Analiza. She was abandoned by her husband, and she is working so hard for her five children, sending them to school as best as she can and feeding them. Her youngest, Jeth, is a recipient of nutritional supplements through Bountiful. The boy has been blessed with good health since receiving the supplements. During the day, she works at the grocery store, and during the night she does laundry for extra income. Whenever there is a chance for work – such as planting rice, house cleaning and cooking – she will do it. She is doing all these things in order to live and survive the daily challenges of life. Analiza never loses hope, even if her husband never comes home anymore. According to her, he works in Manila and never comes back. She was left pregnant. But she is hoping that someday her husband will come back and be together again with his children.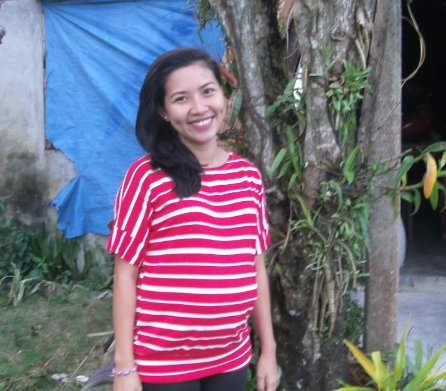 Adjiel is 22 years old. She is six months pregnant with her second baby. Her first baby, Rodjiel, died due to respiratory failure as diagnosed by the doctor. According to Adjiel, when he was 13 days old after his birth they rushed him to Ziga Memorial Hospital but he was rejected because they do not have a special facility for special cases like her baby. So, they were transferred to BRTT Hospital in Legazpi City, Albay. Her baby was diagnosed with a congenital diaphragmatic hernia during her pregnancy. The doctor told them to be ready for an operation because the baby's life was threatened at that moment. He survived for 1 year, one month and one day. Now Adjiel is pregnant with her second baby.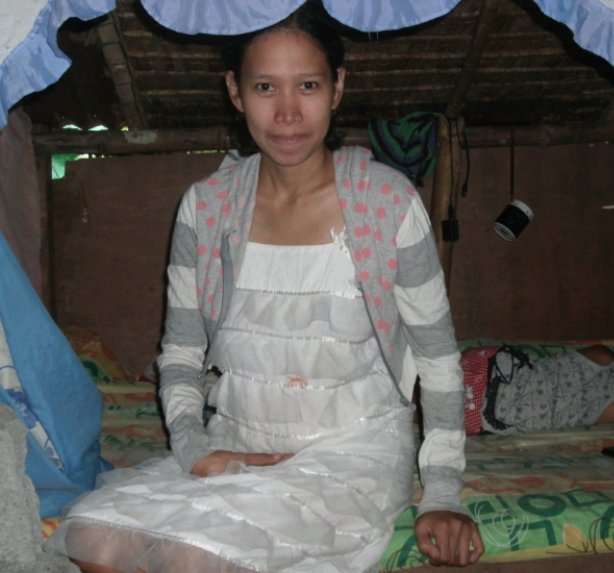 Jennifer is 27 years old, a mother of two beautiful children, and 5 months pregnant with her third baby. She weighs 45 kilograms and 157 cm. She is very creative and skillful in drawing. Her husband, Rey, is working as a furniture carpenter and carves wood furniture, but it is unstable because wood furniture is not trendy nowadays. So, life is hard for the couple especially now since she is pregnant and she cannot work well to help her husband with the income. She said both of them are also shy in mingling with other people. She always encourages her husband to find a good job that can help them to survive day to day living. Jen is a soft-hearted woman. She speaks soft and is always smiling. She carries the burden lightly because of the gospel of Jesus Christ. They were baptized Feb 14, 2015. She is preparing everything for her delivery. She plans to study baking together with her husband through the Self-reliance program of The Church of Jesus Christ of Latter-day Saints and hopes that life would be easy someday.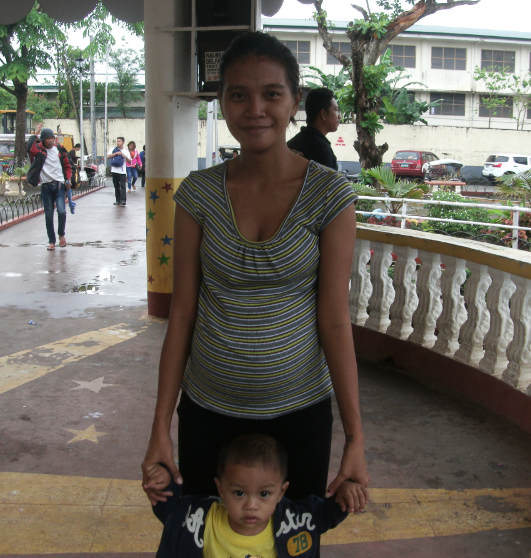 Christine is 23 years old, unwed and in need of support. She left her live-in partner because he is irresponsible and not working. She is 8 months pregnant now and is living with her mom. Life is so hard for her because she cannot work because she is pregnant and taking care of a 15-month-old baby boy as shown in the picture. Christine decided not to live with her live-in partner anymore and focus on her children. Her mom helps her, though it is hard to have to depend on her. She is grateful for the support her children receive through Bountiful Children.